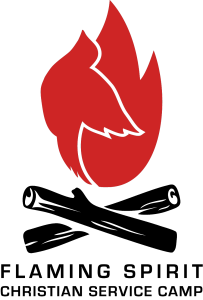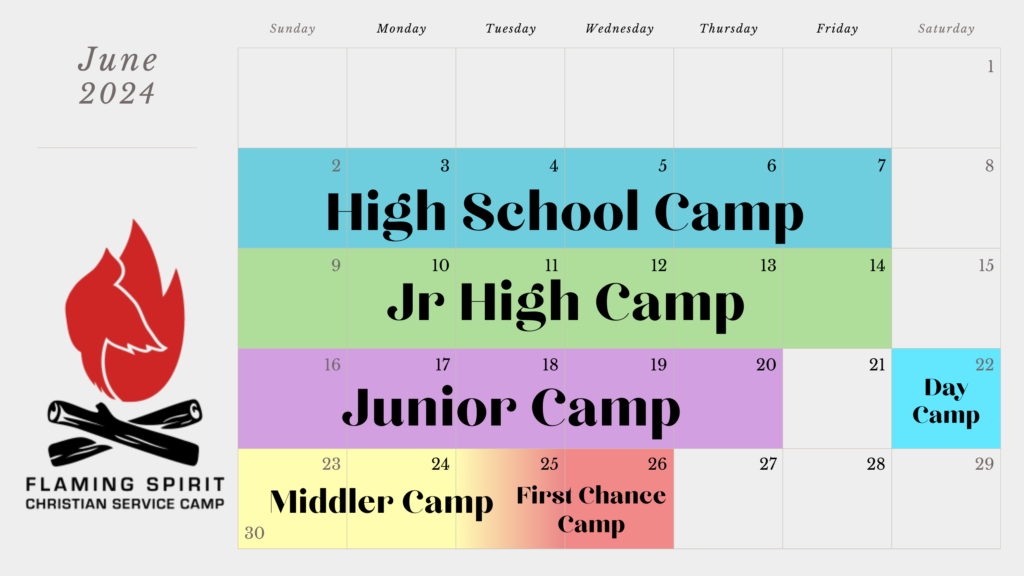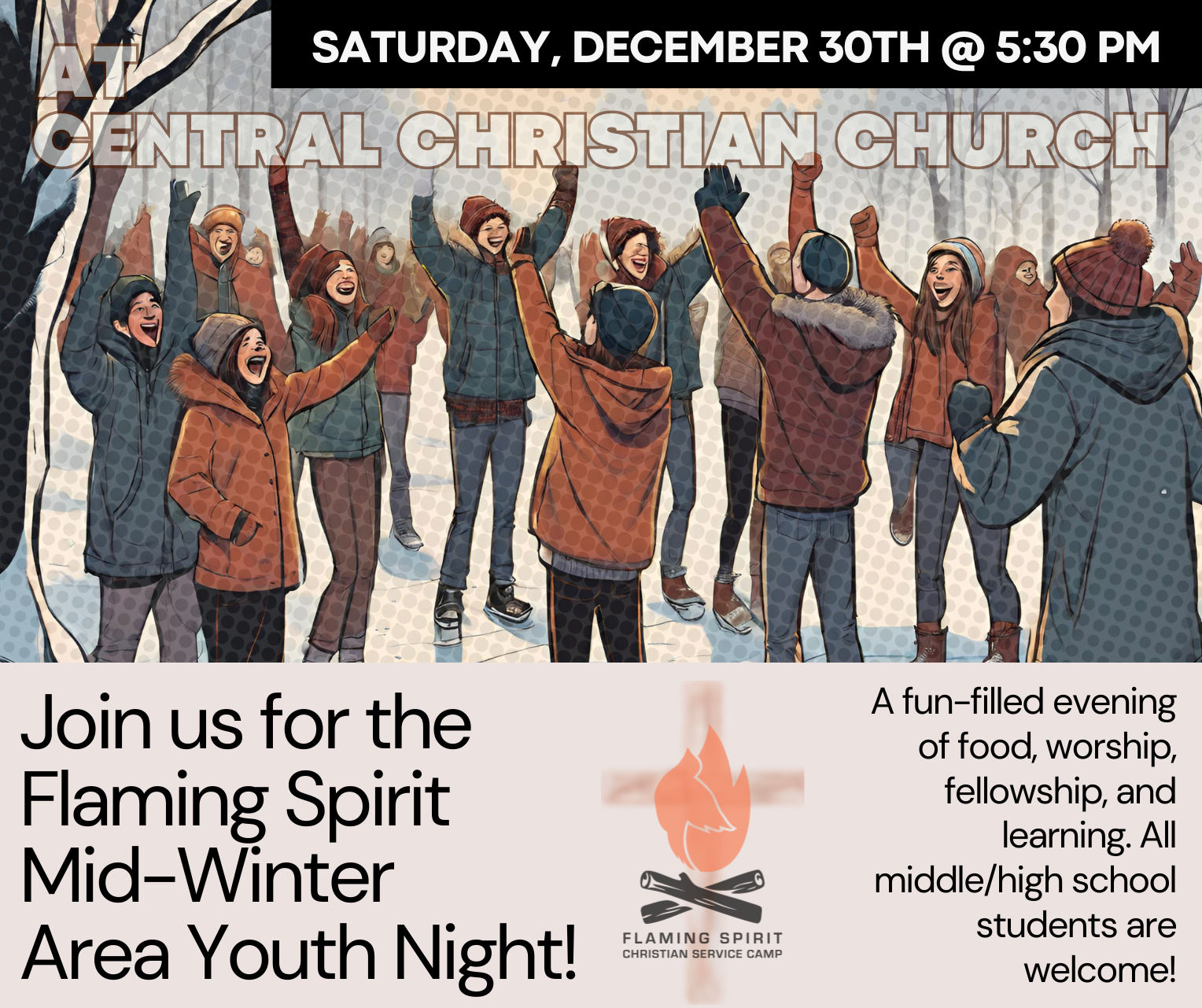 Join your Camp friends and leaders at
Central Christian
Church
All middle school and high school students are welcome!!!
— IMPORTANT NOTICES FOR CAMP —
There will be a registration deadline for each camp. Please find the registration deadline on the individual camp session page. Registrations will be turned off at 11:59 pm on the posted date.

Our camp facilities can only house so many campers safely. The camp directors have a maximum number of campers that each camp can handle. So, space is limited – please register early.

VISITORS – Once all campers are checked in to a camp session, there will be no visitors allowed on camp grounds unless prior arrangements are made with the dean(s) of that week of camp. This includes when we travel off campus to the pool or other places.

Cell phones – if a cell phone is brought to camp, it will be checked in at registration and returned at dismissal.
Flaming Spirit Christian Service Camp exists for the purpose of maintaining a non-profit Christian Service Camp for the purpose of teaching New Testament Christianity, including the supernatural power of miracles, the inspiration of both the Old and New Testaments, the virgin birth and deity of Christ, His absolute authority, requiring faith, repentance, confession, baptism by immersion, and Christian living as stated in His New Testament. (Article III of the camp constitution and by-laws)